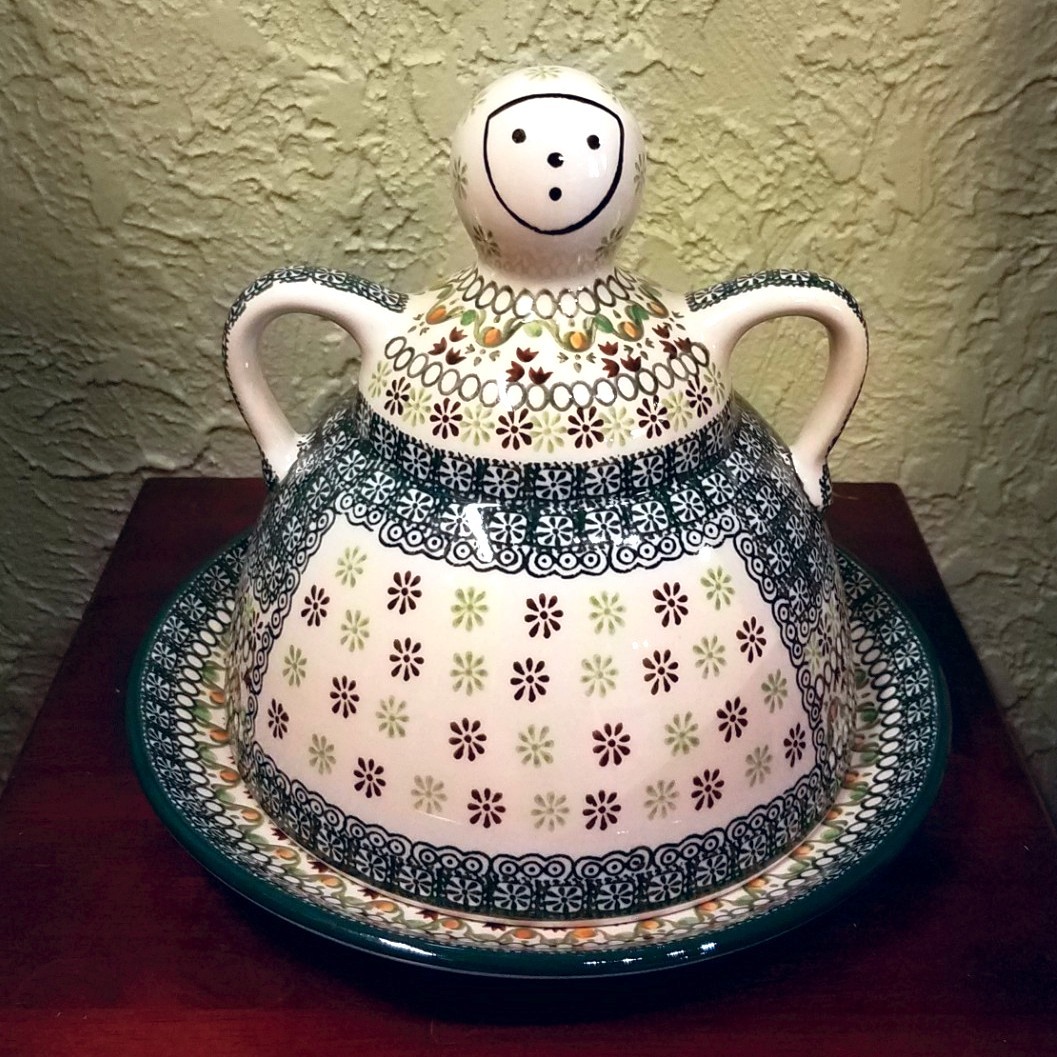 The kitchen is the Heart of the Home
and the Cheese Lady is its defender.
With her, at times, stern expression and her hands on her hips, the cheese lady is said to guard the home from ill will and trespassers. She makes an excellent house warming or wedding shower gift.
And she's not just for show either!
On the plate and under her wide skits you can present a cheese ball to entice guests before a dinner party. Or store lemon wedges for tea on the patio. Or hide the rolls from Grandpa during Thanksgiving dinner. Or pile up pancakes to keep them warm on a lazy Saturday morning. Or...
Cheese Lady includes matching plate $94