Pumpkins
Are
Here!
But it's

scary

how quickly they will be gone!
It's spooky how beautiful these Polish Pottery Pumpkins are!
Call or stop by to pick your favorites to have in time
for Fall Festivities and Halloween Hauntings.
Sizes and Patterns are limited, it would be frightening to miss out!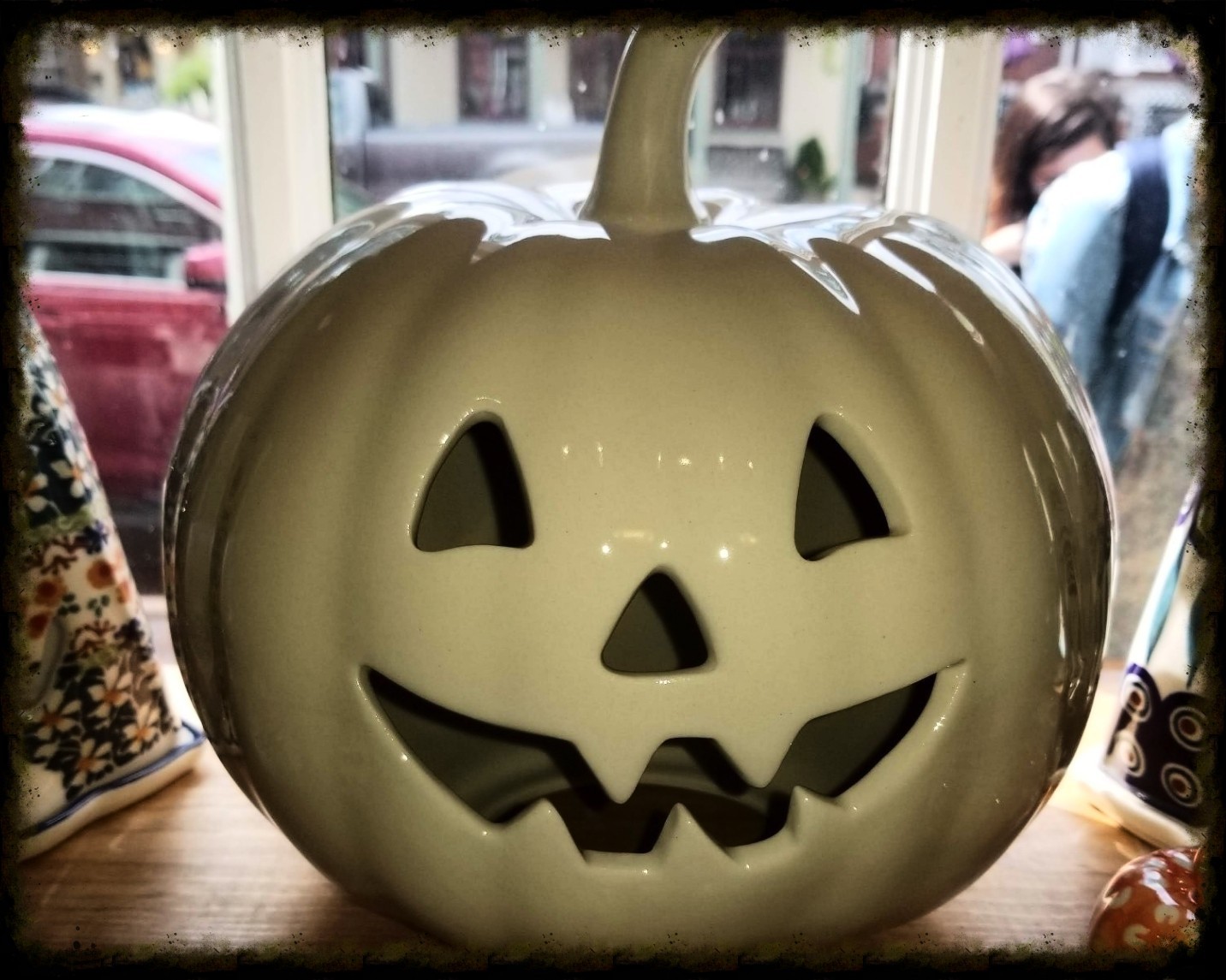 Our Pumpkins, like all our Polish Pottery, are hand made and hand painted in Poland. They come in large and small sizes of all the patterns you see here. These delightful additions to your fall decor can be illuminated from within by a votive. Set your pumpkin out on a matching plate to give it just a little more flare.
New this year - All white pumpkins! This is no "Plain Jane" - these pumpkins allow you to channel your creative side again and again!
Decorate with markers, wipe clean, change it up for next year!
Large $135 Matching Plate $25
Small $70 Matching Plate $20
If you you pre-ordered your pumpkin, it has arrived and is ready for pick up in store (or will arrive directly if you arranged for shipping).
If you did not pre-order, it's not too late! Come by or call right away.
Ship the large for $25 and the small for $18.