Pumpkins
Are
Here!
But it's

scary

how quickly they will be gone!
It's spooky how beautiful these Polish Pottery Pumpkins are!
Call or stop by to pick your favorites to have in time
for Fall Festivities and Halloween Hauntings.
Sizes and Patterns are limited, it would be frightening to miss out!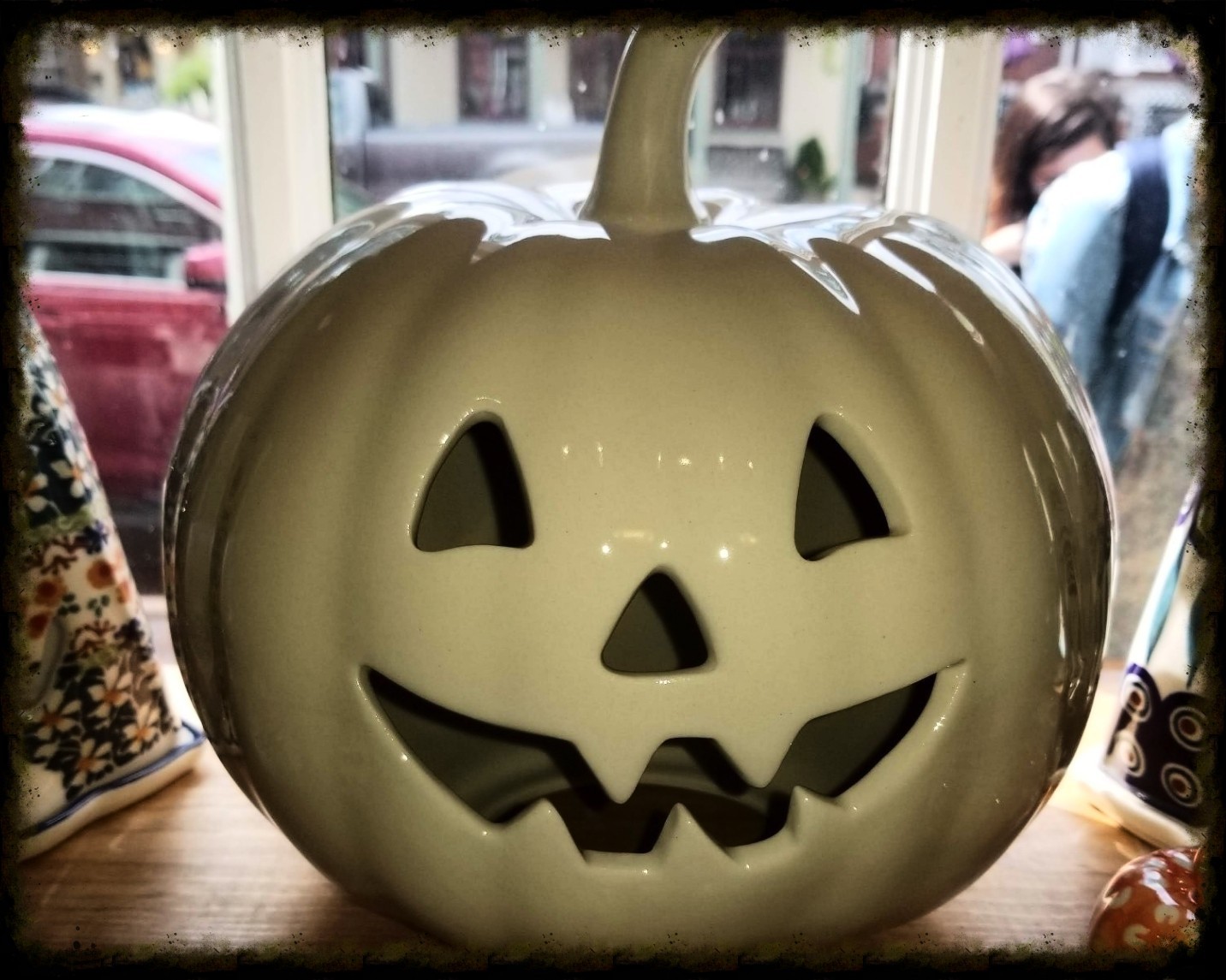 Our Pumpkins, like all our Polish Pottery, are hand made and hand painted in Poland. They come in large and small sizes of all the patterns you see here. These delightful additions to your fall decor can be illuminated from within by a votive. Set your pumpkin out on a matching plate to give it just a little more flare.
New this year - GHOSTS!
These cuties are the perfect companion to the Owls and Pumpkins! They wont last long, so hurry in to see the best selection.
Price $42-$52 each depending on pattern
Large $135 Matching Plate $25
Small $70 Matching Plate $20